Temple Guard
A level 15 mission.
The quest client is Dwark,
time limit: 6 hours
The quest can be obtained through Adventurer's Guild Staff Members,
You are asked to kill 1 Incarnation and 1 Light spirit inside Temple of oblivion.
Rewards: 10x Camp, Shine medal and one of the following chosen by you
Withered root necklace or cardinal ring or 2x Shine medal or 3x High camp
Quick walkthrough
Edit
Defeat 1 Incarnation located at Temple of oblivion.
Defeat 1 Light spirit located at the 4th Dark angel statue on the second floor of
Temple of oblivion
.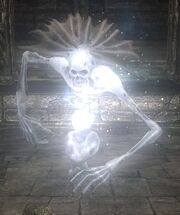 Ad blocker interference detected!
Wikia is a free-to-use site that makes money from advertising. We have a modified experience for viewers using ad blockers

Wikia is not accessible if you've made further modifications. Remove the custom ad blocker rule(s) and the page will load as expected.