Greedy Residents
A level 7 mission.
The quest client is Dwark,
time limit: 6 hours
The quest can be obtained through Adventurer's Guild Staff Members,
You are asked to defeat 10 monsters inside Deltis keep.
Rewards: 2x Camps, Smelling salts and one of the following chosen by you
1x Weapon forging stone lvl 1 or Hard leather buskin or Bronze greaves or Strong shoes or Enchanted boots.
Quick walkthrough
Edit
Defeat 2 Blue feather located inside the 1st Dark angel statue inside
Deltis keep
.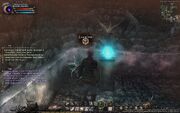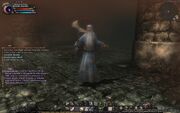 Defeat 5 dry corpse inside the machine located in
Deltis keep
, (requires Storage key obtained from Novice fighter for each entry).
Defeat 3 Death carrier inside
Deltis keep
.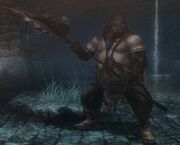 Ad blocker interference detected!
Wikia is a free-to-use site that makes money from advertising. We have a modified experience for viewers using ad blockers

Wikia is not accessible if you've made further modifications. Remove the custom ad blocker rule(s) and the page will load as expected.