Union Level 
3
Leader
King Roxas
Sub Leader

Mimi Hards

Kirito Spriggan

Date created
2013/2/3
The Avengers union was created since 03/02/2013 by Manu Sanchez. Since 21/02/2013 King Roxas joined the union and became sub-leader after his first week. Just after reaching lvl 2 Manu Sanchez stopped playing and gave the lead to Roxas. Since then Azunyan Aino and Holy JayCloud became sub-leaders. Avengers has also her own Teamspeak3 server. Avengers is also the second Union on the European server who has reached Union Level 2.
Avengers is a mixed union of Red and White, and try to help each other to progress, farm and level up together. As for the union storage is filled with quest items farmed by union members for union members. So if
you're a union member of Avengers, you might get to progress without the heavy farming trouble for quest items.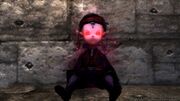 Recuirements

Edit
- Be a good friend of one of the other union members
Union rules
Edit
- Do not kill/loot union members
Active Members
Edit
| Name | Possition |
| --- | --- |
| King Roxas | Union Leader |
| mimi hards | Sub-leader |
| Kirito Spriggan | Sub-leader |
| Azunyan Aino | Member |
| Sensei RUS5IAN | Member |
| Holy JayCloud | Member |
| King Adam | Member |
| Trappy mahdoton | Member |
| Toki Likoria | Member |
| Roger Gviskard | Member |
| Mitsuki Zenkato | Member |
| ChaosBI Azurekit | Member |
| OMG Wangstar | Member |
Ad blocker interference detected!
Wikia is a free-to-use site that makes money from advertising. We have a modified experience for viewers using ad blockers

Wikia is not accessible if you've made further modifications. Remove the custom ad blocker rule(s) and the page will load as expected.